Skip to Content
We are accepting new patients and emergencies.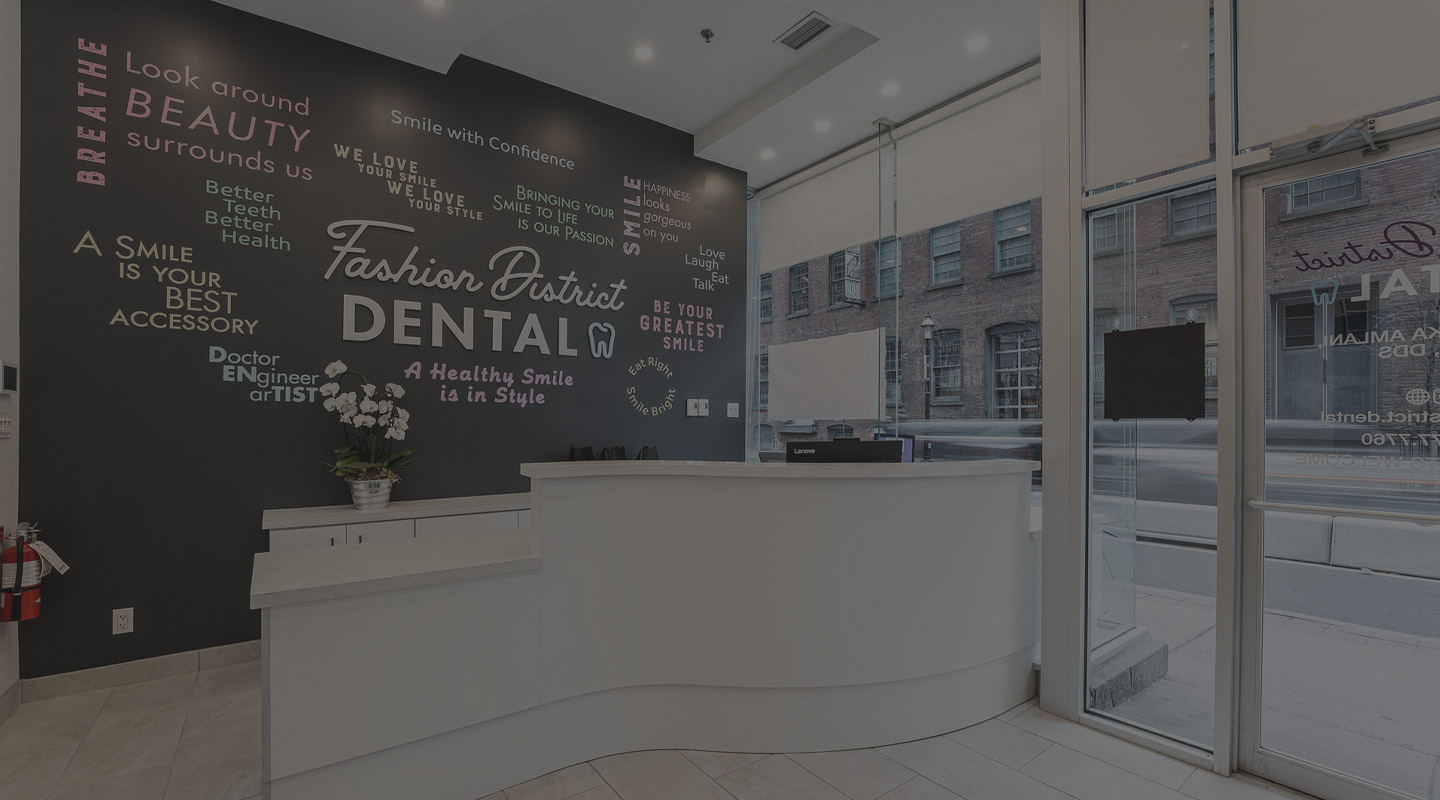 Your Downtown Toronto Dentist
A Healthy Smile Is in Style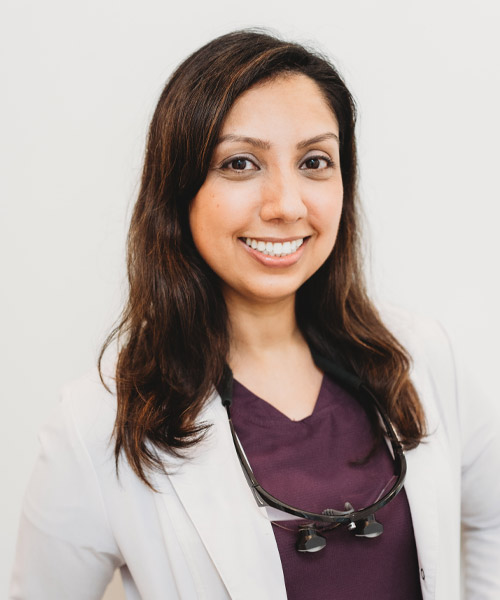 Who We Are
Dr. Monika Amlani is the founder of Fashion District Dental. She obtained her Bachelor of Science degree from the University of Toronto in 2003 and her Doctor of Dental Surgery degree from Western University in 2007. Dr. Amlani strongly believes that a person's dental health is a key part of their overall health and well-being. She takes a genuine interest in educating her patients on their oral health and empowering them to make informed decisions about their treatment. Our customized solutions are designed to meet your specific needs and help you achieve a beautiful and healthy smile.
Why Patients Choose Us
We provide a holistic approach to your dental care. When you choose us, you can expect exceptional service combined with the very best treatment options, all delivered in a calming and modern environment. The safety of our patients and our staff is paramount. We follow all local health guidelines and use air purifiers to ensure a safe and sanitary environment. We also offer virtual consultations. Whether you need to schedule a routine check-up, are experiencing a dental issue, or want to explore cosmetic dentistry treatments, we're here to help! Get started today by contacting us for a consultation. Here's what sets us apart:
Patient Education
We take the time to carefully explain the problem and the solution, so you are empowered and have the information you need to make an educated decision.
Better Availability
We offer same-day, next-day, evening, and weekend appointments. We are also conveniently located near public transportation.
State-of-the-Art Technology
We use the latest in innovative dental technology to provide the most comfortable and effective treatments for your oral care needs.
Brand New Facility
We are very proud of our new facility, which has been designed with patient needs in mind. Relax, listen to music with our Sonos Digital Music System, or watch a program on Netflix during your appointment. Your comfort is our top priority.
Air Purifiers
We use air purifiers to ensure our dental center's safe and sanitary environment.
Fashion District Dental: A Better Dental Experience
At Fashion District Dental, we are committed to providing comprehensive, quality dental care to our patients in a comfortable and pleasant environment. Our knowledgeable and compassionate professionals, led by Dr. Amlani, know that proper oral care is critical to achieving total body health. By combining our deep commitment to our patients with the latest in dental technology, we've become the area's most trusted dental clinic.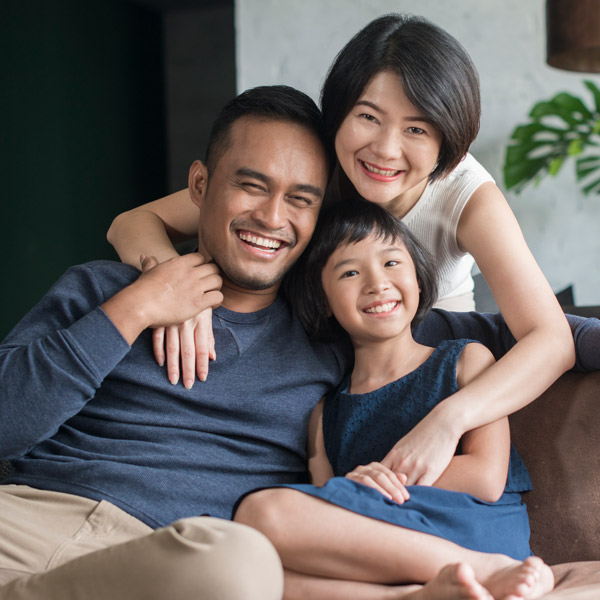 Custom Oral Treatments for Each Patient
Our team offers comprehensive, up-to-date dental care. When you visit Fashion District Dental, you can be sure we are using the very best dental tools and technology to ensure that you enjoy long-lasting and effective results. Learn more about our services and book your next appointment today.
388 Richmond St W Unit 3, Toronto, ON M5V 3P1, Canada