Skip to Content
Dental Composite Fillings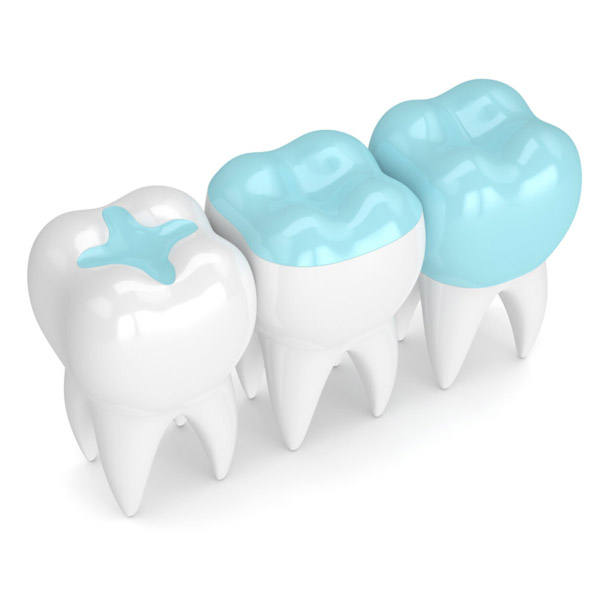 Dental Composite Fillings
What Is a Dental Composite Filling?
Here at Fashion District Dental, we consider it our priority to educate all of our patients. We want you to be equipped with the knowledge you need to make the best decision for your smile and overall health. You may have heard about composite fillings, but what are they exactly?
A composite filling is a tooth coloured filling that is made of composite resin. It is bonded to your tooth so that it can restore strength to the tooth. Composite fillings can reduce sensitivity to temperature and can prevent painful decay and infection.
Composite fillings are used in a variety of tooth restoration procedures. They may be used to repair chipped or broken teeth, fill in gaps between teeth, fill in cavities, for cosmetic purposes, or to replace old fillings. For more information about composite fillings, give us a call!
The Benefits of Dental Composite Fillings
Composite fillings are quickly becoming the standard in dentistry because of the significant benefits they hold over traditional amalgam (metal) fillings. These benefits include:
Color Match
Composite resin can be created to match the natural color of your teeth.
Easier Filling
Composite fillings don't normally require as much drilling or enamel removal as metal fillings.
Stronger Bond
Composite resin also forms a stronger bond with the tooth, which means they tend to last longer than traditional fillings.
The Dental Composite Filling Process
If you are considering a dental composite, you may be curious about the filling procedure. Here is an overview of the procedure:
Numbing
The first step is to gently numb the gums and tooth, so you won't feel any pain or discomfort during the filling.
Filling
Once your tooth and gums are thoroughly numbed, we clean the tooth and apply dental adhesive to the damaged area. The composite resin is applied and then molded to match the natural contours of your tooth.
Finish Curing
We use a special LED light to cure and harden the resin. Then we conduct a final exam to make sure that everything is just right.
What Is the Average Cost of a Dental Filling?
Composite fillings are relatively routine procedures. Your treatment cost will depend on several factors which include the number of fillings you need, the size of the fillings, whether new x-rays are needed, the location of the cavity, and your oral health in general. We follow the Ontario Dental Association Fee Guide.
Do you Need a Composite Filling?
Not sure if you are a good candidate for composite fillings? It's natural to have questions. We would love to answer all of your questions here at Fashion District Dental. You can schedule an appointment with us and have all your questions answered by a team you can trust. We take the time to educate our patients and offer our expert advice. We want you to make an informed decision, so call and schedule an appointment today!