Skip to Content
Getting a Brighter Smile With Cosmetic Dentistry
Finding the Right Cosmetic Dentist in Downtown Toronto
Having a great smile makes you feel confident, which is essential when making first impressions in social and professional settings. The process of aging and the foods you eat can take a toll on your smile over time. Whether you've always wanted a brighter smile or straighter teeth, cosmetic dentistry can help. However, finding the right cosmetic dentist can be challenging. Fashion District Dental offers cosmetic dentistry for patients of all ages in downtown Toronto, ON. Our practice believes in educating patients about the best ways to achieve a beautiful, healthy smile. Feel empowered with a complete smile makeover. To learn more about our cosmetic dental services, schedule your smile consultation today.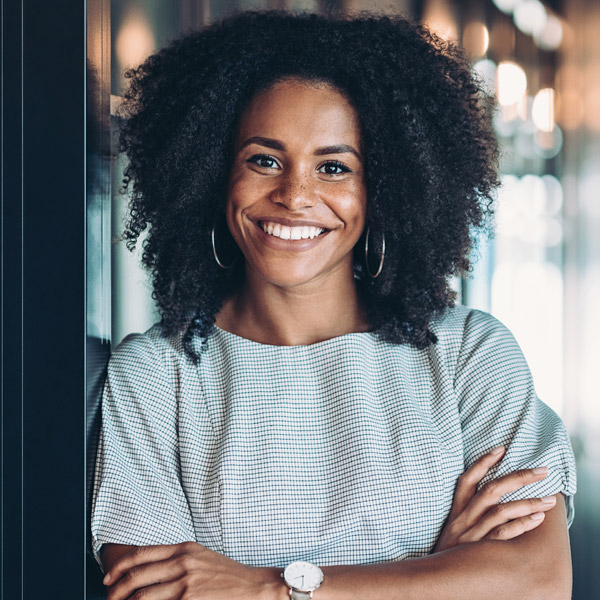 Types of Cosmetic Dentistry Procedures We Provide
At Fashion District Dental, we utilize state-of-the-art dental equipment and technology to bring our patients the latest cosmetic dentistry procedures. Thanks to the iTero® Element 5 Digital Scanner, we're able to take 3D interactive scans for our smile consultations. This allows us to examine your teeth and gums more closely to tailor a treatment plan meeting your aesthetic goals. Our cosmetic dental services include dental crowns, bridges, veneers, implants, Invisalign® clear aligners, and in-office and take-home teeth whitening options. You can watch Netflix or listen to soothing music on Sonos during these dental procedures so that you always feel relaxed and comfortable.
Take-Home & In-Office Dental Whitening Solutions
One of the easiest and most affordable ways to improve your smile's cosmetic appearance is teeth whitening. Fashion District Dental offers take-home dental whitening solutions. Our professional-grade teeth whitening formula can help you turn back the clock and remove dark stains caused by foods and drinks or the yellowing caused by smoking or aging. Our teeth whitening services are safe and highly effective at reversing staining and discoloration on your teeth with the Pola Advanced Tooth Whitening System for at-home and in-office use. We'll follow up with you to ensure you achieve the results you desire.
Invisalign® Treatment to Straighten Your Teeth
Many teens and adults are self-conscious of crooked teeth but don't want the hassle or embarrassment of wearing traditional metal braces. Invisalign® clear aligners are nearly invisible to offer you a discreet, convenient treatment option. They're custom-fitted to your mouth, making them a comfortable and effective way to straighten your teeth. Fix anything from a mild overbite or underbite to overcrowding, protruding teeth, and gaps in your smile. Invisalign® aligners are removable but should be worn at least 22 hours a day for optimal results. Find out if you're an ideal candidate for Invisalign® during your smile consultation at Fashion District Dental.
Dental Crowns and Bridges
Are you concerned about broken, misshapen, or missing teeth when you smile? Dental crowns and bridges are well-trusted cosmetic solutions to improve the strength, shape, appearance, and size of teeth or to replace missing teeth. Crowns are custom-fitted tooth-shaped caps that are permanently bonded over your teeth. Dental bridges are used to replace missing teeth by creating a "bridge" across the gap using crowns on either side of the gap. Implant-supported dental bridges are another tooth replacement option you may wish to discuss with your dentist.
Hide Flaws With Porcelain Dental Veneers & Cosmetic Bonding Today
Don't spend any more time obsessing over embarrassing chips, cracks, gaps, or stains on your teeth. Porcelain dental veneers will help you hide your smile's flaws with gorgeous, natural-looking results. Made of a thin ceramic shell, veneers are placed over your teeth and mimic the appearance of your natural tooth enamel. Veneers offer a permanent cosmetic solution to alter your teeth's color, shape, or size to help you achieve a more attractive smile for life. Talk to Dr. Monika Amlani at Fashion District Dental today to find the best dental veneers to complement your teeth and facial features. Dental bonding can significantly improve the appearance of teeth that are cracked, chipped, stained, or spaced far apart. Our dental professionals use high-quality dental materials to ensure the very best long-lasting results that look fantastic.
Dental Implants to Replace Missing Teeth
Dental implants make a popular tooth replacement option because they look and feel like natural teeth. Dental implants are surgically inserted inside your mouth. They act like the root of a tooth over which custom-fitted crowns are placed that look and feel just like your natural teeth. Dental implants are long-lasting when compared to other options, such as bridges or dentures. Find out more about the benefits of dental implants when you schedule a consultation at Fashion District Dental.
Contact Us for Cosmetic Dental Care
A beautiful, healthy smile is always in style, and you're never too old to achieve your cosmetic goals. The first step to getting the smile you desire and deserve is to schedule a consultation with Dr. Monika Amlani at Fashion District Dental. Our office is open evenings and alternating Saturdays for your convenience. Contact us today to book your next appointment!