Skip to Content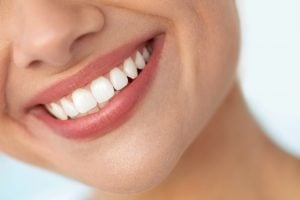 Love Your Smile with Cosmetic Dental Bonding
Looking to improve the appearance of your teeth? Ask Fashion District Dental about cosmetic dental bonding. Patients with chipped, stained, or cracked teeth may feel self-conscious about the way they look. It can make you feel uncomfortable when meeting new people or can keep you from being your true self. A bright, vibrant smile is essential for maintaining your confidence. Our dental professionals offer effective and long-lasting cosmetic bonding to restore your smile. Treatment is performed in our comfortable and calming environment. If you want to improve the look of your teeth and gain the confidence that a great-looking smile can offer, contact our office today to book your dental bonding consultation.
What Is the Dental Cosmetic Bonding Process?
At Fashion District Dental, we follow a comprehensive cosmetic dental bonding process. The final result is a completely transformed tooth that looks and feels totally natural. Our team can answer any questions you may have about the process. The entire treatment takes about 30 to 60 minutes per tooth and, with proper care, can last for 10 years or more. Our pain-free cosmetic bonding process includes:
Surface preparation
We begin by roughing the surface of the tooth or teeth you'd like to transform. This ensures the dental resin will adhere better to the tooth for longer-lasting results.
Resin application
Next, we'll apply dental resin to the prepared tooth. The resin is specifically selected to match the colour of the surrounding teeth to ensure a natural-looking appearance. Once the resin has been molded to the tooth, it's cured using a bright light.
Finishing touches
Once the resin is cured, we'll shape it to restore the form and function of your tooth. The final result will feel like your old tooth, but look even better.
Do I Need Cosmetic Dental Bonding?
Cosmetic dental bonding can help transform the look of your teeth. If you are unhappy about your smile, this may be the right option for you. Dental bonding can significantly improve the appearance of teeth that are cracked, chipped, stained, or spaced far apart. Our dental professionals use high-quality dental materials to ensure long-lasting and great-looking results. If you're interested in exploring this option, schedule a dental bonding consultation. We'll be happy to answer any questions and determine whether you are a good candidate for this process.